Does My Subaru Have a Recall?

Free Subaru Recall Service at Heuberger Subaru
At Heuberger Subaru, we want to ensure your Subaru model is up to the brand's highest safety standards. Whether you need a Subaru recall check or your particular model has been flagged as requiring recall service, we want you to know that you can turn to our Subaru dealership in Colorado Springs, CO, with confidence. Our certified Subaru service technicians will provide the dedicated -- and free -- recall repairs you need, so you can return to the road with confidence.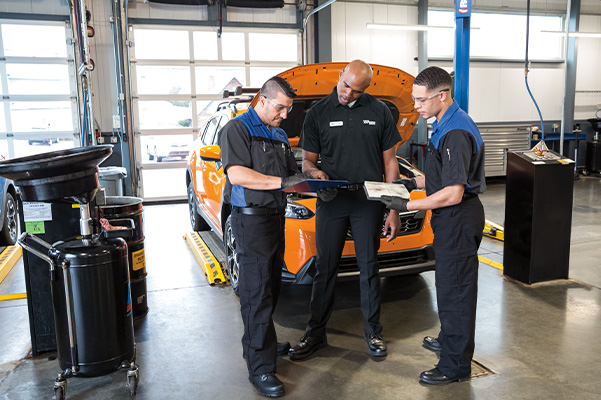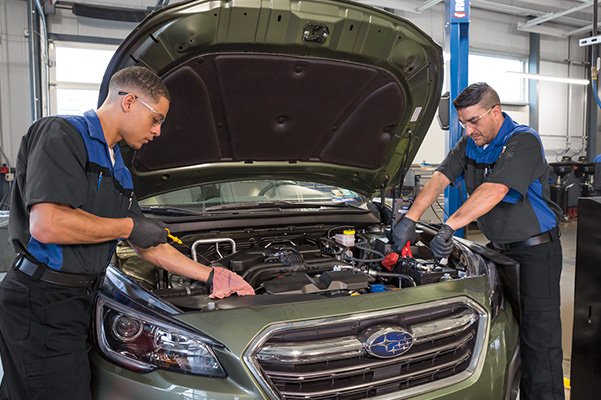 Schedule Subaru Recall Service
Safety is the most important concern here at Heuberger Subaru. It's vital to stay on top of any Subaru recalls, as any recall repairs that haven't been addressed can severely impact the safety of you, your loved ones and other drivers on the road. Did you happen to receive a letter in the mail about a recent Subaru recall? Even if you haven't gotten anything from Subaru, we recommend you online to see if your model is eligible.
Where Is My Vehicle Identification Number (VIN) Located?
Your 17-character Subaru VIN can be found on any of the following:
Driver's side door jamb
Driver's side dashboard tag, where the dashboard meets the window
Subaru model's title, registration and insurance papers
Colorado Subaru Dealership near Me
Once you've found the VIN and determined whether you need recall auto service, book a free appointment at our Colorado Springs Subaru dealer. Our Subaru service technicians will address the situation immediately, so you can get back to cruising across the Rocky Mountains and beyond with peace of mind. Check out the Heuberger Subaru service hours to see when we're open. We even offer after hours drop-offs 24 hours a day to provide you with added convenience.