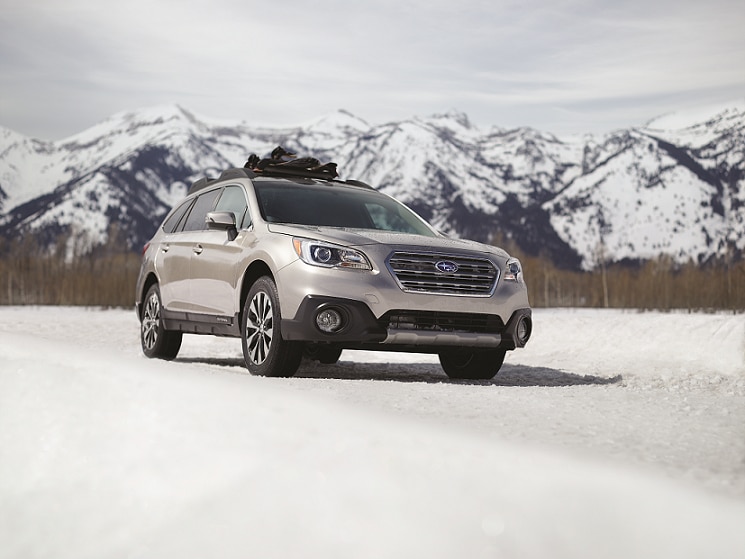 Subaru Symmetrical All-Wheel-Drive and Seasonal Stability on the Open Road
When it comes to road conditions and traction stability on the roads in Colorado Springs, CO, no two drives are the same. Your vehicle might naturally stick to the road better on days where the weather is clear and the roads are free of snow, sleet and rain, while you may find it a little more difficult to stay in control on harsher days when these conditions are much more apparent. The bottom line is that all-wheel-drive is a major necessity for seasonal driving, both effective and secure in nature, and exactly what you can discover across the Subaru lineup.
Subaru vehicles are famous for their symmetrical all-wheel-drive system, and it isn't difficult to see why. This system maximizes as much traction and stability as possible through the maintaining of power in all four wheels, also supported by its centerline configuration for an even balance of weight distribution. The results are noticeable immediately, as road conditions that were once less than ideal become an afterthought in your drive. You may begin to notice your vehicle stick to the road much more in these types of normally uncomfortable environments, providing for peace of mind and a secure path ahead as you travel throughout the year.
Complement your Symmetrical All-Wheel-Drive in the Wintertime with Winter Tires
While the symmetrical all-wheel-drive in your Subaru vehicle will undoubtedly improve traction and stability on the road during the wintertime, investing in some winter tires can help this system thrive even more as the perfect complement. Winter tires are designed to function over both the ice and snow, and provide support to the symmetrical all-wheel-drive system in your Subaru for even stronger traction and control on the roads during the holiday months.
Have any questions about Subaru symmetrical all-wheel-drive? Give us a call or stop down to chat at Heuberger Subaru today.