Heuberger Subaru Has Partnered with Monarch Mountain!
Heuberger Subaru is always eager to support other local businesses, so we're thrilled to announce our new partnership with Monarch Mountain. We know how much Colorado Springs drivers love to pack up their Subaru vehicles and head to nearby mountains for a day of fun skiing in the sun, so we're bringing you a whole series of contests, educational events and much more, just in time for the skiing season. Learn more about our Colorado Springs Subaru dealership's partnership with nearby Monarch Mountain!
Learn More
Snow Dance Event at Heuberger Subaru
December 19th at 6:00PM
---
Join us at Heuberger Subaru where we'll host like-minded lovers of snow. There will be food, friends, and conversation. Even better, you'll have a shot at winning all kinds of goodies including lift tickets, gear, and swag.  There could also be a ritual dance to encourage mother nature to snow like crazy for us! * Monarch Ski Resort will be on hand to help us usher in the season. You'll have a chance to meet the Monarch Ski Patrol and their crack team of avalanche rescue dogs.
Joel Gratz of Open Snow will give us his best guess winter 2019 forecast
The Colorado Mountain Club Pikes Peak Section will be on hand to share wisdom about being safe in avalanche terrain (pretty much any place you'd ski in Colorado)
The Mountain Chalet will join us with some really limited and special pricing on avalanche safety equipment
We'll also be hosting Rocky Mountain Field Institute  whom we all owe a debt for keeping local trails in tip-top condition for us
| Joel Gratz | Colorado Mountain Club | Monarch |
| --- | --- | --- |
| Expected/prayed for winter snowfall. Brief description on how to successfully hit powder days at Monarch | Staying safe in avalanche terrain. CMC will point you to avalanche awareness resources to help you build your knowledge. | Intro to what ski team does, a little background on the avalanche rescue dog program.  |
| Mountain Chalet | Heuberger Subaru |
| --- | --- |
| What to look for in avalanche safety gear - basic features, brands, price points | How to prepare for safe and efficient winter travel. Tips and tricks on the use of X-Mode, all wheel drive and selecting the right snow tire and why it's important. |
Season Opener Snow Dance Social Media Contest
December 3rd to December 21st
---
Keep your eyes on this and our social media. This is one contest you will NOT want to miss.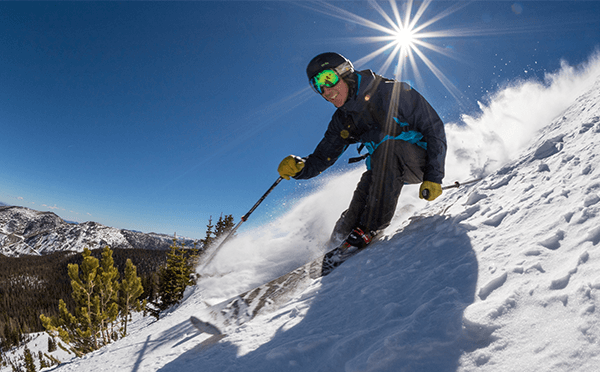 Monthly Snow Dance Contests
---
We have big things planned for this season. EACH month we are running a separate contest which you can enter in the week leading up to one of our Heuberger Snow Dance on mountain appearances. Winners of our monthly contests will get a four pack of day lift tickets so you can treat your family or your friends to a day of skiing on our favorite Colorado resort. Be sure to watch our social media for details and check back frequently on this page for updates. 
January 14th to 18th
February 11th to Feb 15th
March 18th to March 22nd
April 1st to April 5th
Snow Dance Days at Monarch Mountain
---
On the dates below, we'll be welcoming loyal Subaru drivers to the resort. You won't be able to miss us on these dates as we'll be set up as you head towards the lifts for your day of skiing or snowboarding. Be sure to stop by our tent between 7:30 am and 10 am to see the latest Subaru models in person. If you're a Subaru driver, it might be smart to have your key with you as we'll have some special goodies for you! 
December 15th
January 19th
February 16th
March 23rd
April 6th