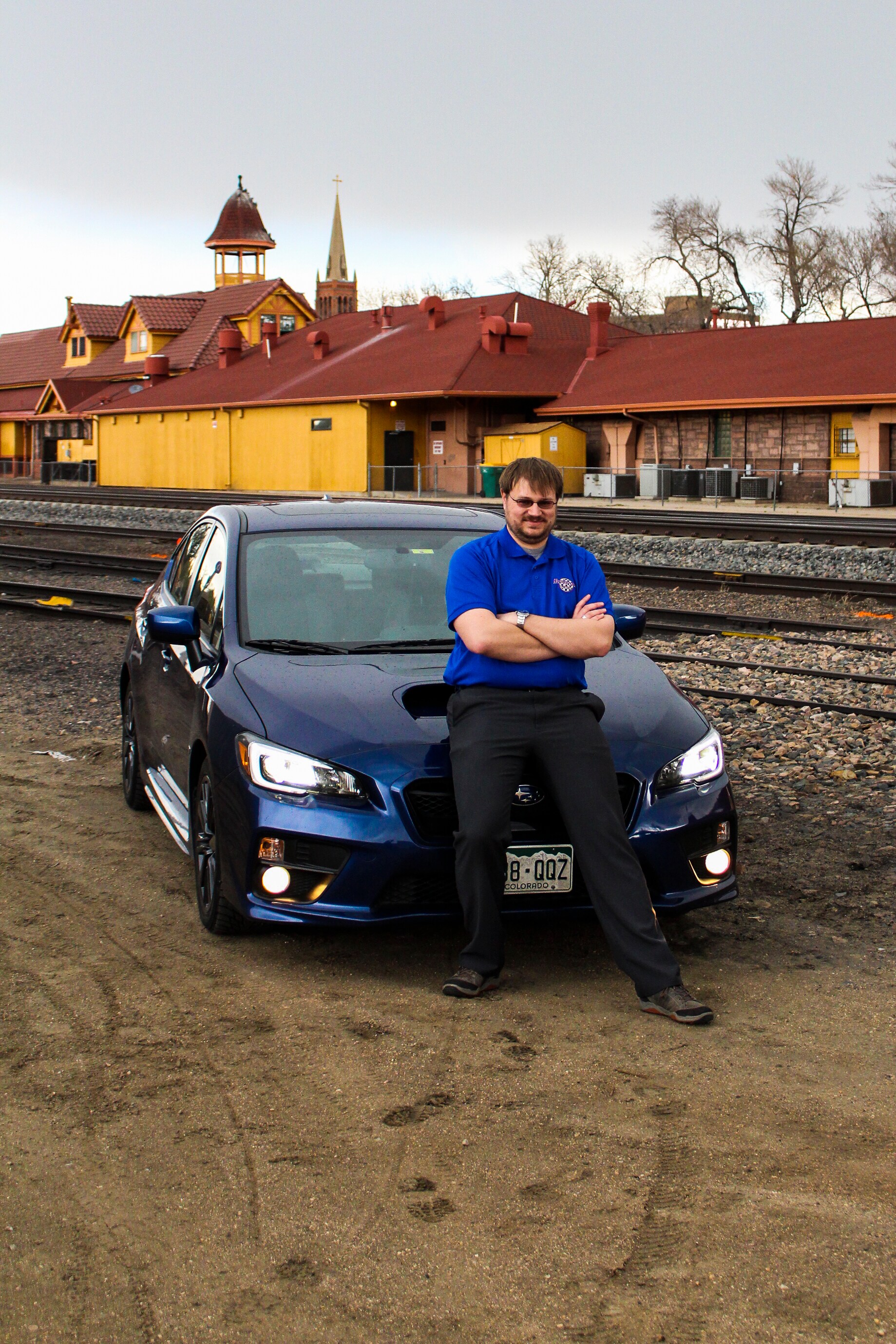 My name is Josh Martin and I am an Internet Forum Specialist here at Heuberger Motors. As we have had such great growth and success with our forum community, Heuberger added me to help all the great members of: SubaruOutback.org, SubaruForester.org, XVForum.com, AWD Pirates, Dirty Impreza, BRZforum.com and LegacyGT.com to get the new or CPO Subaru of their dreams (unless that dream it the mystical USDM Outback turbodiesel with a manual, then I can just dream with you).
I am a Colorado Native. Born in Gunnison, raised here in Colorado Springs. I lived in the SF Bay Area in for nearly as long as I've lived here I Colorado, so I claim that as my other home.
The biggest thing to know about me is I am a total gearhead. I love cars! I love old cars like my grandpa's Volvo P1800 (so much so that I have one without wiring sitting in my garage). I love fast cars (Italian V12? Yes, Please). I love car sounds ( a C7R on the Mulsanne Straight). I love cars that just do a great job of being a car (insert Subaru plug here J). More than anything, it has been the gritty rally cars that have captured my imagination. Starting with old videos of quattros in Group B lead to a fascination with RS Cosworths and any Lancia with number on the side on to Collin McRae crashing an Impreza Turbo through a Welsh forest and love for Subarus. After many years of old beaters and project cars ('project' and 'daily driver' don't mix that well) I finally got my Rally Car, a 2015 Subaru WRX in Galaxy Blue. It puts a smile on my face every time I drive it, even if that's in traffic on the way to work. 
Beyond cars, I love sports, mainly hockey (Av-a-lanche!) baseball (Lets go Giants!) and Soccer (come on you Gooners!), Bicycling (a crazy roadie in spandex) and skiing when I can find time. 
I'm delighted to share that my wife and I just had our first child, a little boy who I can turn into a Subaru loving car freak, just like me.
We ship nationally to forum members whose status entitles them to special pricing and other benefits. Support your forum community and we'll support you! 
Enter your info request and I'll get back to you with details about your next Subaru.