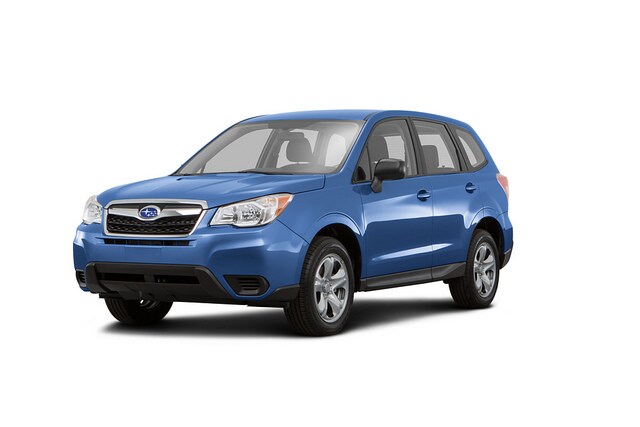 VS.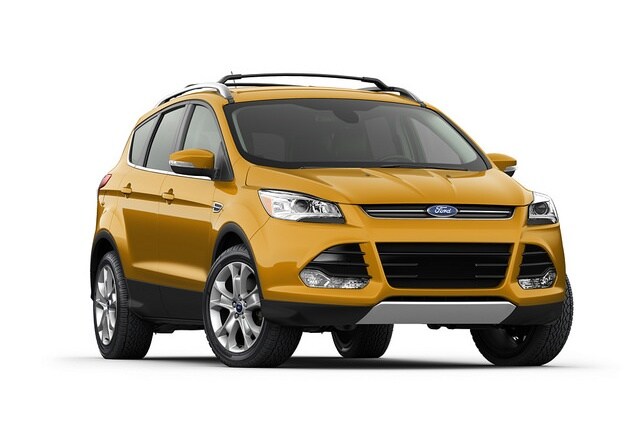 2016 

Subaru

 

 Forester
 2016 

Ford

 

 Escape
We love the 2016 Subaru Forester and to us it's no contest which compact SUV we would choose time and time again.  However, we want to give you the opportunity to compare vehicles and see which SUV you would pick; the 2016 Subaru Forester or the 2016 Ford Escape.  Take a look at each comparison decide which SUV would best suit your needs:  
Price

---
Perhaps one of the most important factors to inspect about a vehicle is its price.  Not only are you looking for a great price, but this is the base for which everything else found on a vehicle can be measured.  In comparing the Forester to the Escape, it's pretty clear that the Forester wins this battle.  The base MSRP for the Forester is only $22,395 and the Escape costs over $1,000 more at $23,590. This doesn't even factor in the Destination Charge and other fees, which makes the Ford even more expensive.  Although we consider the price for both of these SUV's a great value, the Forester wins out with the lower ticket price.
Features

---
Pricing is also important to look at when comparing features on a vehicle.  If the price is low, but paying a little more for the competition gets you better features, then we say it's worth the cost difference.  That being said, the 2016 Subaru Forester comes standard with many of the same features as the Escape including Power Side Mirrors, Remote Keyless Entry System, Rear Window Defogger and more!  Although you can purchase optional Splash Guards for the Escape (still an accessory for the Forester), both SUV's have similar features on their base model. 
Safety

---
One of Subaru's biggest selling points is just how safe these vehicles can be, and the 2016 Forester is no exception.  Both SUV's offer standard safety features such as Child Safety Rear Door Locks, Side Guard Door Beams, and Dual Front Air Bags.  However, the Forester also has Daytime Running Lights and Standard All-Wheel Drive.  In addition to this, the Forester earned a 5 Star NHTSA Front Driver Crash Test Rating, while the Escape only earned 4 Stars.  
Power

---
Arguably, one of the most exciting parts of getting a new vehicle is getting a car that's power matches the rest of the vehicle.  In this category, it seems like a close match-up.  Both SUV's have a 2.5L DOHC engine, but the Subaru Forester has a bit more power with 170 Horsepower and 174 lb-ft of Torque when compared to the Escape's 168 HP and 170 lb-ft of Torque.  Because these numbers are so close, we are willing to call this one a draw.  
So looking at the price, features, safety and power of these two popular SUV's, we conclude that the Forester has the upper hand.  With a lower price, superior safety ratings, and comparable power and features, the Forester provides a better overall value to the consumer.  If you agree with us and are looking for a brand new Forester, stop by and see us at  Heuberger  Subaru in Colorado Springs, CO!  
Hours
Monday

07:30am - 09:00pm

Tuesday

07:30am - 09:00pm

Wednesday

07:30am - 09:00pm

Thursday

07:30am - 09:00pm

Friday

07:30am - 09:00pm

Saturday

08:00am - 08:00pm

Sunday

Closed
Make an Inquiry