As September draws near, we're anticipating what might be the best event all summer. The four-day Pikes Peak APEX mountain bike race is set to commence September 24th and will challenge riders from far and near with the best single track Colorado Springs has to offer.
Heuberger Motors plans to be on hand during the event to offer unique value for participants. Our Subaru Support Riders will ride in each stage armed with spare parts and a few other supplies to offer to riders with mechanical problems or whom may need medical assistance. Additionally, a couple of our employees will be testing themselves in the race as competitors!
The Stages
The Pikes Peak APEX will consist of four major stages which local riders may already be somewhat aquatinted with though certain sections are not normally available for public use. This is great chance to ride some unfamiliar trails even if you have ridden everything in Colorado Springs!
Stage 1: Prologue in Palmer Park Sponsored by Heuberger Motors
Palmer Park is probably very familiar for local riders and this shorter stage will give you a grand tour of all that these trails have on offer. Riders can expect some challenging and semi-technical single track on sandstone and gravel trails. Expect a mix of short climbs and descents for about 10 miles.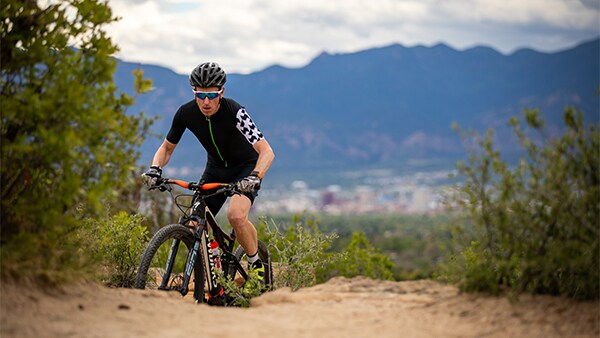 Stage 2: Rampart Stage
This stage is about 32 miles with a fast 12 mile descent back to the starting line. The route starts at Garden of the Gods Trading Post and climbs Rampart Range Road to Rainbow Gulch and then circumnavigates Rampart Range Reservoir before plunking riders back on Rampart Range Road for the descent back to town.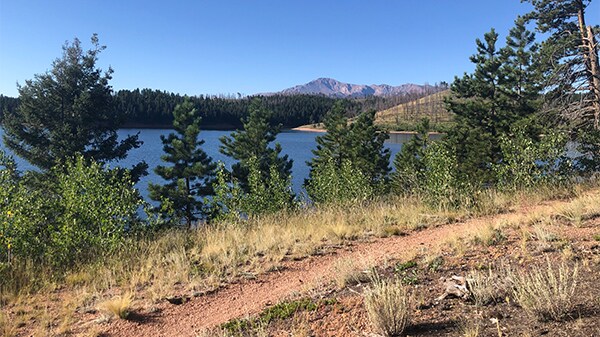 Stage 3: Gold Camp and Pipeline
If you haven't had the chance to ride the fabulous Pipeline Trail, you've been missing out. That all changes with this stage. Prepare for 34 miles of pretty serious climbing followed by a super fun descent on Pipeline Trail. Riders will start in Downtown Colorado Springs and cuts through Bear Creek Regional Park, and up Gold Camp Road. From there it's a curbing gravel grinding route up to Frosty's Park before dropping your seat and settling in for a fast descent down Pipeline back to town.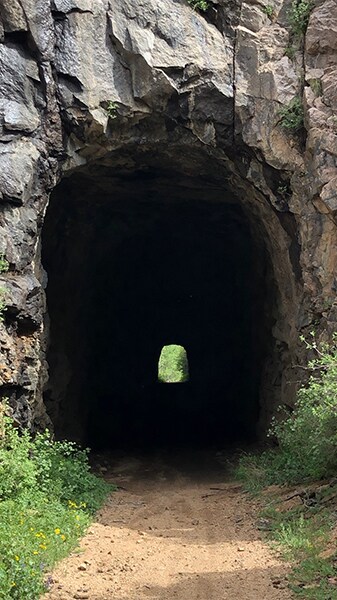 Stage 4: Air Force Falcon
Day four also starts in downtown Colorado Springs but this time you'll point your wheels North towards the Airforce Academy, with much less elevation gain. After spending 13 miles on the Santa Fe trail, you'll complete the entire Falcon Loop (worth a trip just by itself) before heading back to town. Stage 4 will feel easy after the trials of the past three days depending on how much you have left in the tank after doing the previous three stages.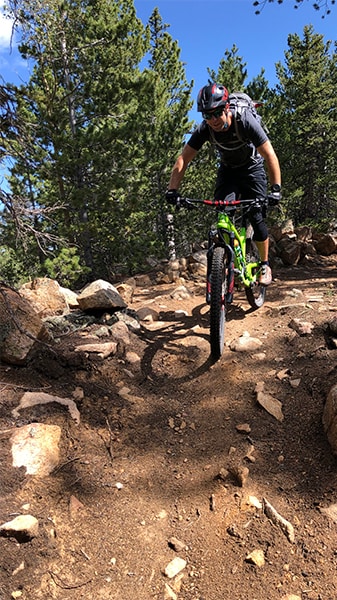 The Nitty Gritty
It'll set you back $445 to race the Pikes Peak APEX though there are various discount levels available which you can learn about on the APEX website. If this seems steep to you, keep in mind that a portion of the funds go to support trail improvement and maintenance and you'll also be part of bringing a world class cycling event to town which Colorado Springs very badly needs!