?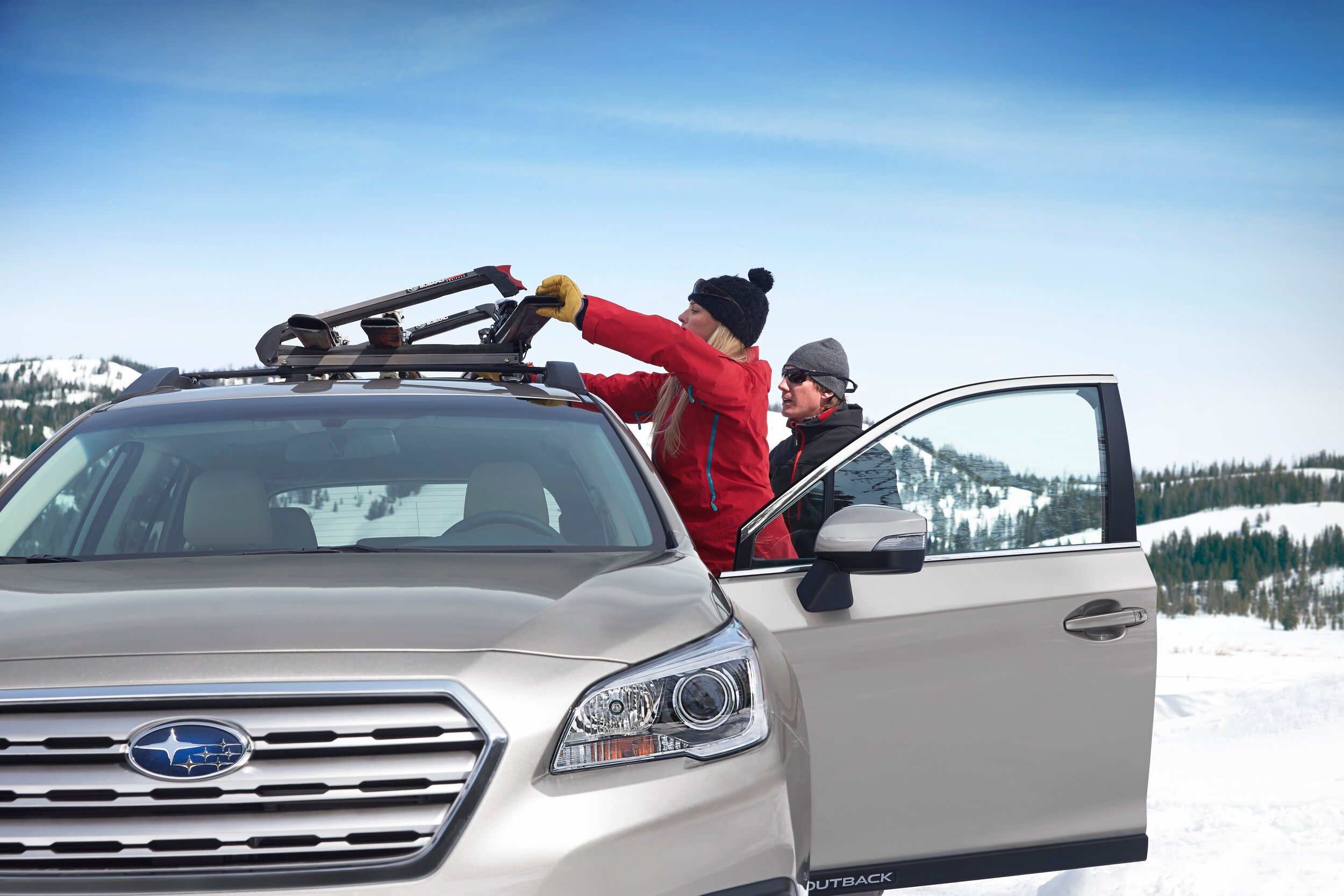 Colorado Springs drivers may have heard about the new traction law that requires all cars driving on the 127-mile stretch of highway I-70 to be equipped with four-wheel drive, all-wheel drive, or snow tires. Vehicles properly outfitted with these capabilities must comply with the law from September 1st to May 31st in the areas surrounding Fort Carson.
How a Subaru Model Can Help
Are you concerned that your two-wheel drive vehicle is not prepared to adhere to this new law? Maybe it's time to make a trustworthy and weather-ready Subaru your family's new vehicle. With the extensive drivetrain options available, you'll never have to worry about your model's preparedness and compliance with the traction law.
Every single Subaru model comes with standard Symmetrical All-Wheel Drive, except the Subaru BRZ. This means you can choose from any of the capable vehicles in the lineup to pick the one that best suits your needs. Choose between the exciting Subaru Legacy sedan that's perfect for individuals or small families who have frequent city excursions, to the Subaru Ascent, which provides seven seats for larger families and ample cargo space, or anything in between.
All About Subaru All-Wheel Drive
With the Subaru brand's intelligent drivetrain, Fountain drivers will experience equal power distributed to all four wheels for maximized traction in slippery conditions caused by snow or ice. Your agile model will also experience increased efficiency due to the in-line mounted engine and drivetrain that allow power to be transferred quickly and easily. Lastly, make the most of your control with traction that maximizes the grip of your wheels on the road and prevents oversteering.
Test Drive Any Subaru Model at Heuberger Motors to Comply with the Traction Law
It's time to get your vehicle ready to traverse that stretch of I-70 highway near Cascade. Get behind the wheel of one of our new Subaru SUV models or a pre-owned four-wheel drive model to find the vehicle that fits your lifestyle best. We can't wait to you all of your capable options.