By Sophie Goodman
In Colorado, you can't go camping without the promise of a little outdoor adventure. Whether you're into hiking, climbing, paddle-boarding, or hunting for that perfect photograph, there are endless places to explore and play here in the Centennial State. We've put together a list of some of Colorado's best camping destinations that offer awesome access to fun and adventurous outdoor recreation.
CLIMBING AND CAMPING AT SHELF ROAD
The secluded and rural nature of Shelf Road makes it one of Colorado's favorite climbing areas and a bucket list destination for climbers from all over. With many sport routes along vertical limestone cliffs and beautiful 360-degree desert views, there's truly something for every climber. To make the most out of your climbing trip to Shelf Road, camp at the Sand Gulch Campground situated just below the main climbing area. The campground, while primitive, offers fire rings and distinct campsites with some shade and great views of the routes.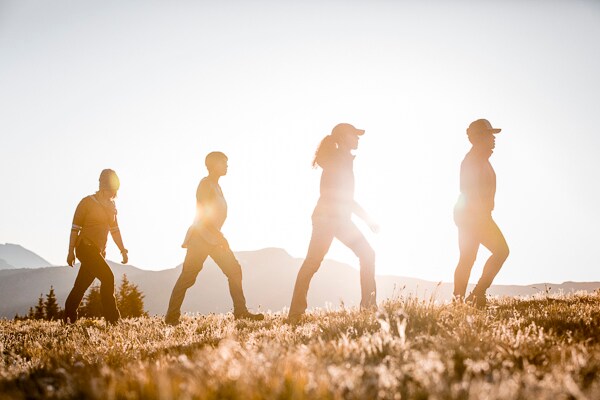 HIKING AND CAMPING AT SHRINE PASS
Shrine Pass is located at the summit of Vail Pass between Frisco and Vail, Colorado. This almost 16-mile dirt road connects Vail Pass to the town of Redcliff. Stunning hikes, jaw-dropping views of Mount of the Holy Cross, and fields of wildflowers await you at this beautiful destination. Most passenger cars can drive the pass, and you'll find dispersed camping along the route. If you can manage to get up before sunrise, you'll be rewarded with an unforgettable hike up the Shrine Mountain Trail and beautiful views of Mount of the Holy Cross and adjacent fourteeners.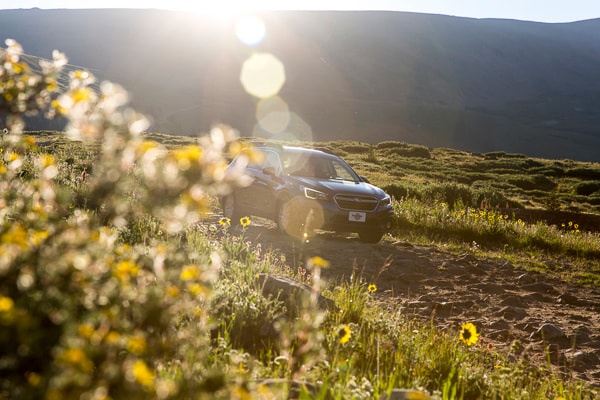 OFF-ROADING AND CAMPING AROUND LEADVILLE
Leadville, Colorado, North America's highest incorporated city at 10,152 feet above sea level, is surrounded by 14,000-foot peaks, beautiful lakes, and wild landscape. In its heyday, the town was one of Colorado's most prolific mining districts and the remains of this thriving economy still stand just outside of town. Bring your ATVs and four-wheel drive vehicles with plenty of clearance to explore Leadville's Mining District. You'll find structures, tailings piles, and beautiful views that'll send you back in time to the turn of the 20th century. For camping, head to the number of campgrounds surrounding Turquoise Lake.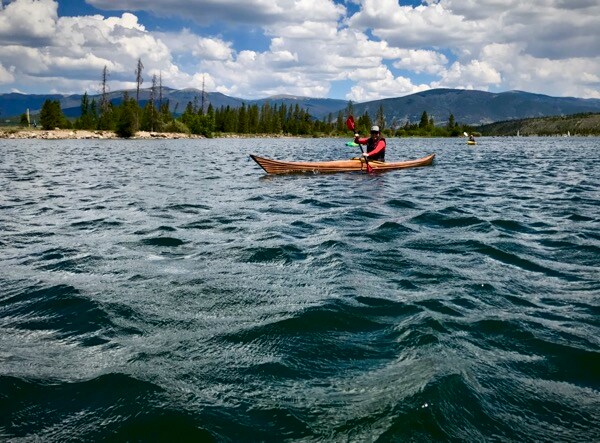 PADDLING AND CAMPING AT DILLON RESERVOIR
Dillon Reservoir has almost 27-miles of interesting shoreline to keep you stand-up paddleboarding all day, and there are a few islands to explore while paddling. The backdrop of three mountain ranges, including the Ten Mile Range, is spectacular, especially in the fall when the mountain sides are set ablaze by the golden aspen trees. Wildlife sightings are plentiful with mule deer, ospreys, bald eagles, and if you are lucky, you might see a black bear along the shoreline. Head to the Heaton Bay Campground to camp along the shores of the reservoir.
MOUNTAIN BIKING AND CAMPING NEAR CRESTED BUTTE
Crested Butte, Colorado is not only the Wildflower Capital of Colorado, but it might also be the mountain biking capital. Biking culture pervades this small Colorado town, and local's will tell you that they prefer bikes to cars for transportation any day. From a world-class downhill bike park to stunning singletrack, from high-alpine cross-country routes to trails with breathtaking scenery, there's truly something for every mountain biker. Make a trip out of your mountain biking adventure and choose to camp near Lake Irwin, a short 20-minute drive from Crested Butte, for stunning mountain views and the option to play on the lake.

RELATED CONTENT
?