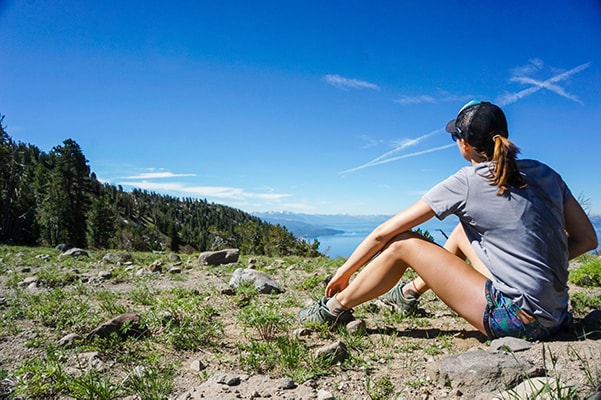 l
By Meg Atteberry
Meg is a freelance writer, photographer, climber and she-mountaineer. You can find her scrambling up a challenging peak, working on her sport climbing game and spending time outside with loved ones. As a life-long explorer, she's committed to empowering others to get out there and have an adventure. She'd rather be dirty than done up. To learn more about Meg, check out her website.
When I decided to meet my friend Callie along the Pacific Crest Trail, we had big plans. Tons of hiking, backpacking and adventures awaited us. A lot changed since we decided to link up and our trip ended up being a bit different than what we originally had in mind. Here's a look at how to plan a meetup with a thru-hiker.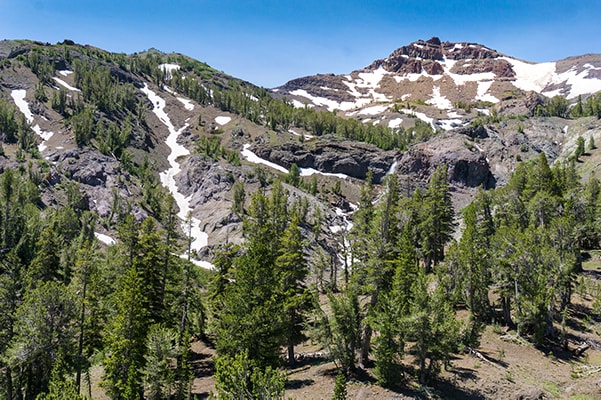 Keep it Simple
Originally, I planned to meet Callie along the PCT, in the Desolation Wilderness. However, once Callie hit the Sierras, we realized how logistically difficult meeting along the trial is. Instead, we switched up the plan and met at a junction instead. The lack of cell service and difficulty coordinating made finding a meeting point challenging. Callie managed to send out a few vague directions as I made my way across the Western US. After over 18 hours of driving, I relied on a few short words and instinct to meet them.
Be Flexible
The most difficult part of meeting someone along the trail is planning on when. Luckily, I'm self-employed, so taking time off of work isn't too tough. However, since your companion is walking to meet you, it's often difficult to know when they will arrive. It's best to keep plans open. This often means booking last-minute accommodations, which isn't always cost effective. Furthermore, let your employer know about your plans. Explain that it isn't so simple to meet a hiker in the wilderness and ask for a bit of flexibility regarding travel plans.
Leave Your Tent at Home
I spoke with a variety of hikers when I meet Callie at the top of Sonora Pass. Each one of them groaned when they mentioned a loved one insisting that they meet up and camp. Remember, thru-hikers live on the trail, they camp and hike every day. When it comes to getting off trail for a few days, hiking and camping are the last things on their mind. Instead, opt to rent a cabin or snag an AirBnB.
Prepare a FEAST
Every thru-hiker has one thing on the brain: food. When you're on a thru-hike, it's impossible to carry enough calories to match what you are burning off. Not to mention, if you're meeting your hiker pal after several months on the trail, chances are they haven't had many home cooked meals. Stay at a place with a kitchen and go nuts preparing tons of tasty meals.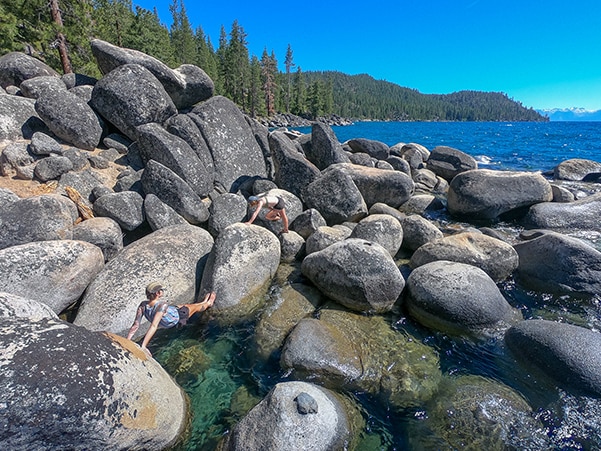 Plan for Lots of Down Time
When you hike every day, the last thing on your mind is a day filled with strenuous activity. Thru-hikers want rest, and plenty of it. However, after I drove for three days to meet with Callie, all I wanted to do was be active. Be prepared for your thru-hiking amigos to not be as excited on the wilderness as you are.
A good adventure friend goes with you, the best adventure friends understand your urge you to explore. Be prepared to have some solo time if you're like me and can't sit still. Here are a few low-key outdoor activities that will satisfy your adventurous spirit and the thru-hiker's need to rest.
Plan an outdoor picnic – keep hiking distances minimal (think under an hour of walking)

Have a beach day. Relax and snag some rays by an alpine lake or reservoir

Boulder or climb. Keep sends mellow and approaches short. Callie, Heather and I had a blast exploring local boulders and relaxing in the water afterwards.

Have a movie night.

Find an outdoor concert.

Have a BBQ.

Drive to a scenic spot and watch the sunset.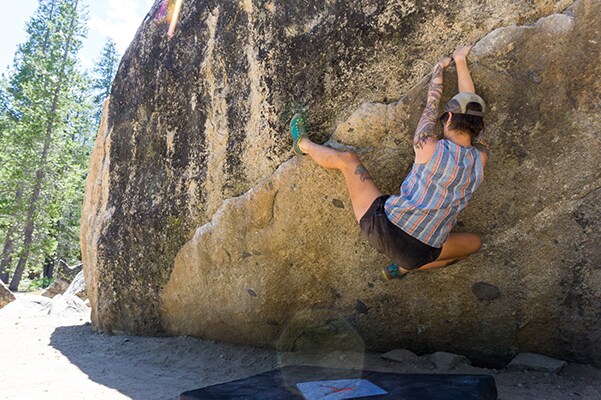 Have Some Wheels
Next to food, access to vehicle feels like a god-send for a thru hiker. Often times, hikers have to travel off-trail long distances for simple resupplies. Having access to a car means they don't have to hitch rides. Play tour guide by having your own set of wheels. Be prepared for lots of car time – I spent a total of 50 hours in my vehicle over the course of a week.
Taking part in a thru-hiker's journey truly feels special. It's humbling to meet up with a friend who's walked great distances. Keep it low key and, as always, enjoy the adventure!

RELATED CONTENT